DoNext Features

saves a tasklist in an customizable table
very flexible (look at the screenshots below!)
easy and simplistic
stays in the foreground above other windows
can be shrinked to a small bar or icon
more rows and columns can be added
size of the tool can be changed from small to screen filling
columns can be centered, left or right
header line can be changed and be made bold
table cell lines can be switched off
saves automatically
this tool is only one file big (two with data)
doesn't need a installation
uses nearly no system ressources
Screenshots

These sceenshots show the wide possible use of DoNext: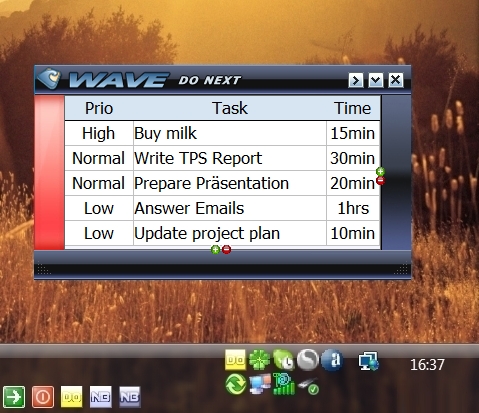 DoNext in it's natural environment, the Desktop (Skin Vista)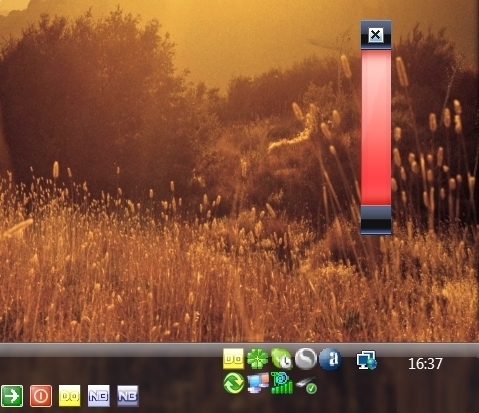 Collapsed to a small bar (Expand it with a click!)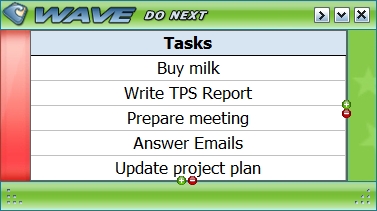 Also you can create simple lists with only one column (Standard skin)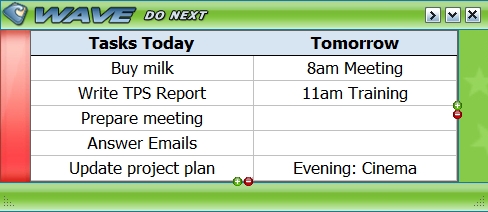 This is an example with two columns, one for today and one for tomorrow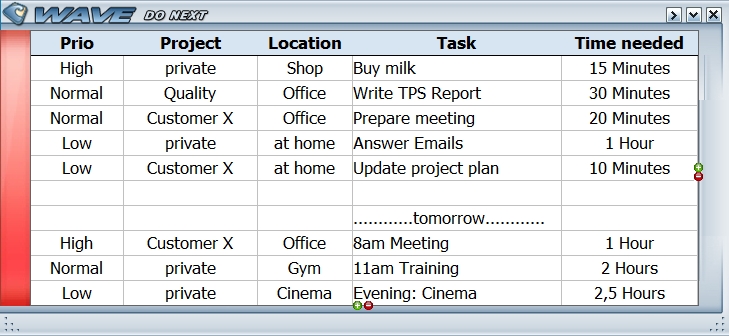 You can create complex lists with many columns (Skin Clean Mode-blue)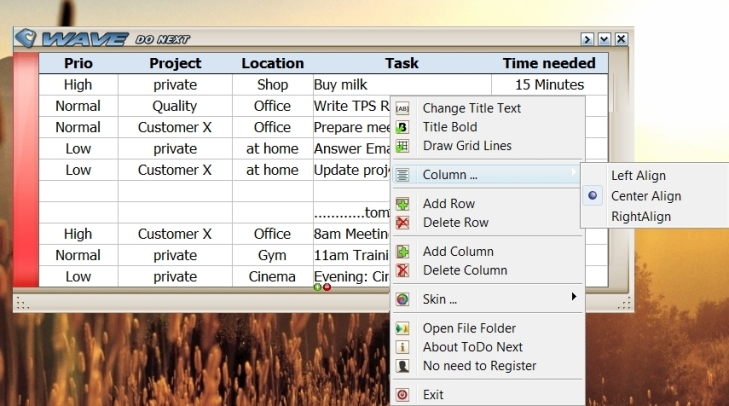 Here you can see the right click menu with all options (Skin Clean Mode-brown)
Click here to download it now:

Please be aware the if you download you accept our End-user License Agreement.
How to use and change Skins

For Skins the Notesbrowser Skins are used. This means Skins can only be changed if you have installed Notesbrowser. The Skins can be used if DoNext is located in the Notesbrowser Plugins folder. Or you create a skins folder in the folder where DoNext is located, for example: C:/Program Files/DoNext/Skins/Vista
If this "Vista" folder contains the Notesbrowser Skin Vista, it will work and you can select the skin from the menu within DoNext.
It's easiest if you use DoNext.exe in the Notesbrowser plugin path .../Notesbrowser/Plugins/ 
Translations

DoNext is available in English, Dutch and German. If you are interested to translate it to a different language, contact us!

Donations

DoNext is free. You don't need to buy it! If you want to support this tool, you can donate here an amount of your choice (suggested are $10 USD) to our development team:



Thank you for your support!


Have fun with this tool!

Your Wave Team!